Lower the number of workers injured on the job with EksoWorks
That's over 12,000 injuries per month or 4.5 million injuries per year. These injuries accounted for 104 million lost production days in 2017. The top category of injuries that resulted in lost workdays is overexertion due to overhead work and lifting, lowering, and repetitive tasks.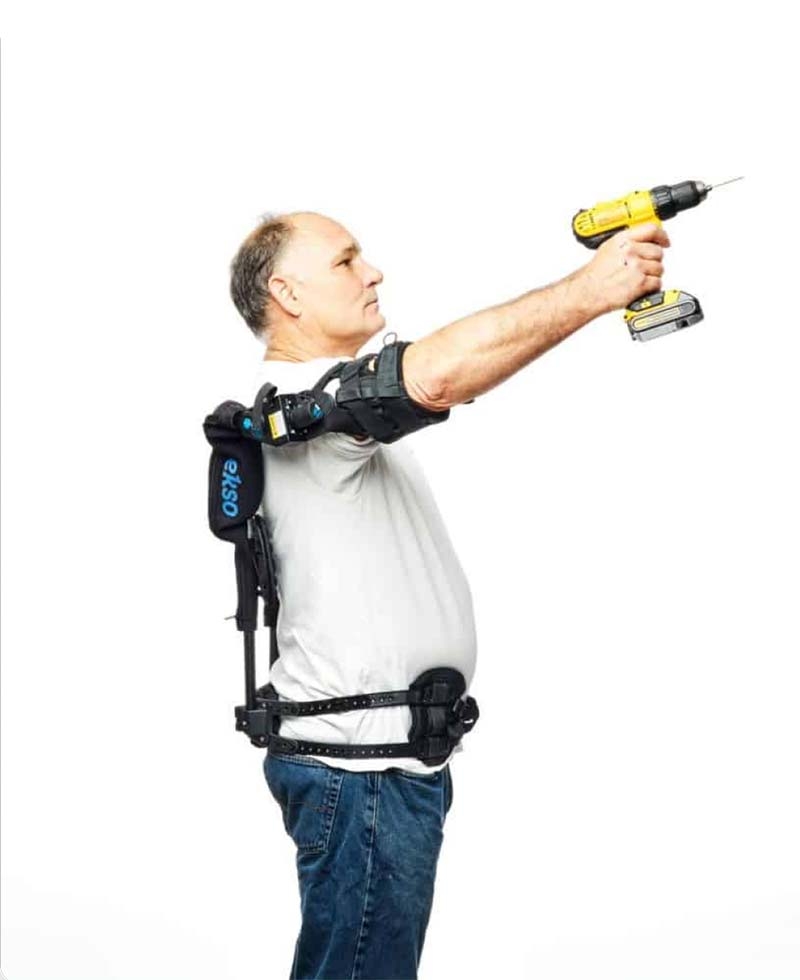 Introducing Ekso EVO: The next evolution of EksoVest
Ekso EVO is an upper-body lifting exoskeleton designed to increase productivity and reduce fatigue, with the goal of eliminating work-related injuries to the neck, shoulder, and back. Building upon the industry's first industrial vest, EksoVest, Ekso EVO is the world's most lightweight, durable, assistive, and naturally-tracking industrial exoskeleton of its kind.
We've researched ergonomics, injuries, and discomfort in the last three years to come up with the best exosuit for industrial applications that allows for the maximum degree of freedom. Our passive exoskeleton can make a single person feel like Iron Man with increased strength, stamina, and protection from injuries without any additional stress or muscle fatigue.
INTELLIGENT DESIGN
Ekso EVO's improved functionality
Each industrial exoskeleton also prioritizes the comfort of wearers. Ekso EVO's harness fits securely on the upper extremities, has minimal touch-points, and provides large armholes for the full range of motion in joints and the support of muscle activity.
Construction workers, logistics and warehouse workers, and manufacturers alike can take advantage of our new exoskeleton's functionality to improve human performance and boost occupational safety in industrial settings. As the world's leader in exoskeleton technology, we strive to combine human intelligence with the strength and precision of machines and wearables for the benefit of humanity.
Learn about Ekso EVO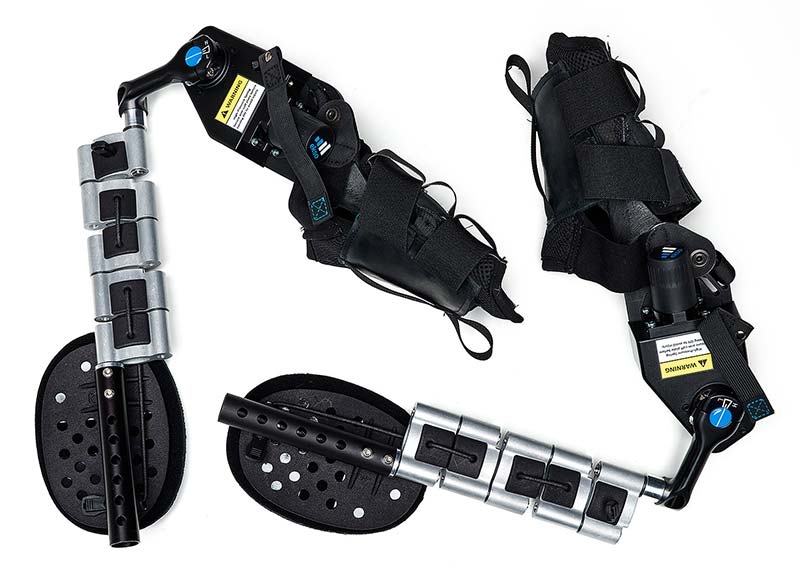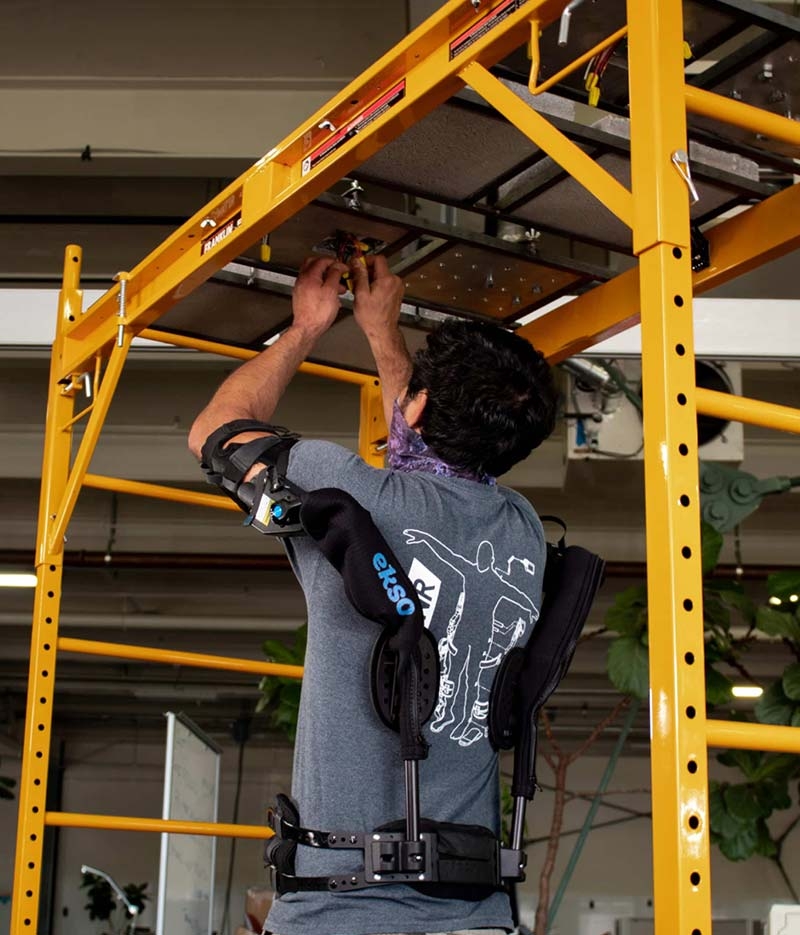 OTHER APPLICATIONS
Ekso EVO has countless applications
Solar installation
Utilities and telecommunications
Logistics and fulfillment
Automotive mechanics
Food processing
Drywall installation
Shipbuilding
Film equipment operation
Natural gas & oil
HVAC installation & repair
Plastering
PAST PRODUCTS
Our origin story: past Ekso Bionics projects
Products like EksoVest, HULC, and the original Ekso rehab exoskeletons have paved the way to today's Ekso Bionics device lineup.
HULC was our hydraulics powered exoskeleton that helped soldiers carry heavy equipment loads over long distances in combat situations. The battery-powered suit could support long time speeds of up to 10 mph. The U.S. Navy and DARPA have since used our exoskeletons for multiple programs.
Our EksoGT model, since upgraded to EksoNR, is a lower body robot suit used in physical rehabilitation. It comfortably supports the waist, thigh, and legs and helps patients regain their range of motion and natural gait. It was originally used for stroke patients but is now used to help wearers with paralysis as well.
Read more about the products that have laid the foundation for today's technology.
Learn about Past Products