Getting veterans back
on their feet
Ekso Bionics is proud to work with the US Veteran's Administration, the largest integrated health care system in the United States. A recently revised VA policy allows our Ekso Indego Personal exoskeleton to be issued to qualified veterans to improve mobility in their homes and communities at no cost to the veteran.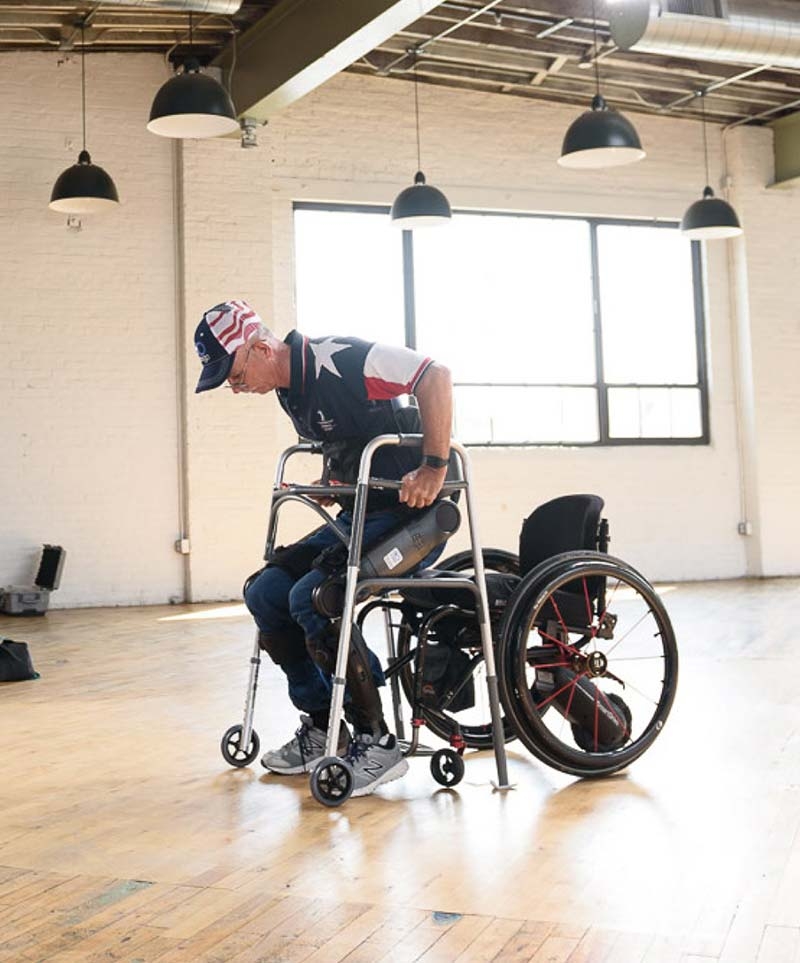 EKSO INDEGO PERSONAL
What is Ekso
Indego?
Ekso Indego is an FDA-cleared, powered exoskeleton worn around the waist and legs that enables individuals paralyzed from certain spinal cord injuries (SCI) to stand and walk, offering a new level of independence.
Powered exoskeletons are new and emerging technologies that require extensive clinical training and expertise according to the Department of Veterans Affairs. To ensure that Veterans with SCI meet clinical criteria to safely and effectively use powered exoskeletons, Veterans with SCI interested in being evaluated for use of the device and potential support by VA must be referred to one of the VA Spinal Cord Injuries and Disorders (SCI/D) Centers.
Ekso Indego can currently be used with spinal cord injury levels of T3 to L5 in community or home settings, but is not intended for sports or stair climbing. The device offers:
Lightweight, modular design
Slim profile compatible with most wheelchairs
Rapid setup and breakdown for easy transportation
TESTIMONIAL
Changing lives:
veteran Jim Dahlin
As a Veteran with a spinal cord injury, Jim Dahlin, faced the grim possibility of never walking again. See how the Ekso Indego exoskeleton helped him get out of his wheelchair and walk again with just a few snaps and straps. Watch the video to hear more about why he chose Ekso Indego and what he loves most about the powered exoskeleton.
"I tried Ekso Indego when it was available, I found that I really liked it. How it's easy to put on, it was much quieter compared to the other devices I had used, it was lighter, it seemed to offer more features. So after the trial was done I made the decision, yes this is what I want." – Jim Dahlin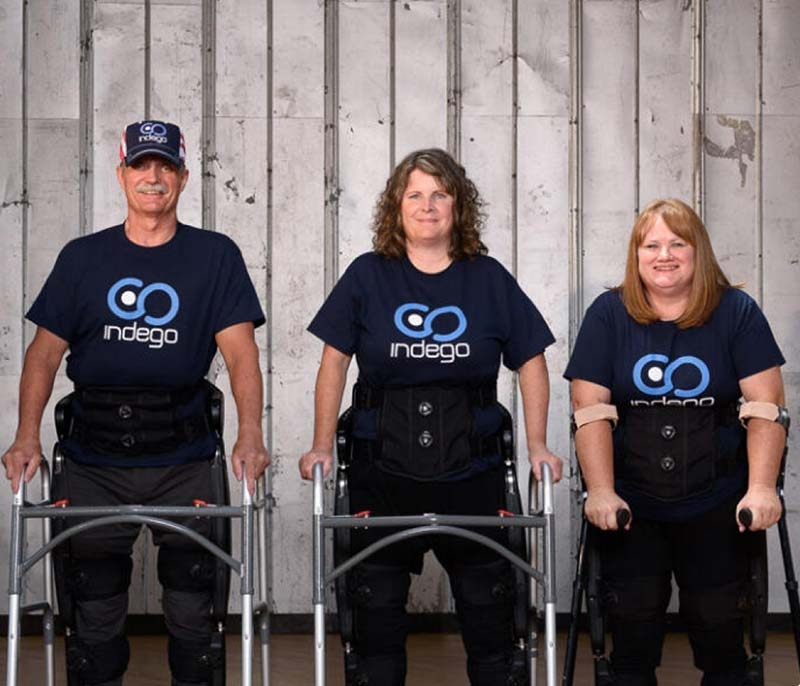 ELIGIBILITY
Who qualifies?
Eligibility is dependent on various criteria, including injury level, height, weight and range of motion. Once you qualify and prior to receiving your personal device, you will need to:
Attend a screening session at your local VA Spinal Cord Injury Center
Identify a support person to assist you while using the Ekso Indego exoskeleton
Attend approximately 30-40 hours of training with your support person
Take the Ekso Indego home and use it for 30-45 days
GET IN TOUCH
Take the next step
Under a recently revised VA policy, the Ekso Indego exoskeleton can now be issued to qualified veterans to improve mobility in their homes and communities at no cost to the veteran. Find out if you are eligible to receive Ekso Indego.
Contact Us