Ekso Empowers
Manufacturing
Manufacturers need to work quickly and accurately in order to keep production cost low and quality output high. This is why leading brands like Ford, Boeing, and more turn to Ekso for their ergonomic needs. Ekso Bionics is the leading developer of exoskeleton solutions, and our exoskeletons help construction workers and other workers in the industrial market improve their endurance and reduce their risk for injuries.
History
Always improving
Our first wearable technology used in the field was our HULC model, which was used for military applications. Today, we seek to improve human capabilities in a variety of areas, including industrial applications.
With Ekso EVO, we help businesses optimize their workforce, increasing production and reducing injury. We believe that every workplace injury is preventable, and we started demonstrating that with the EksoVest. This was an early industrial exoskeleton model that provided support to a worker's arms, shoulders, and torso, so they could complete long hours of repetitive motions and overhead work without issue. Today, we're improving our vision.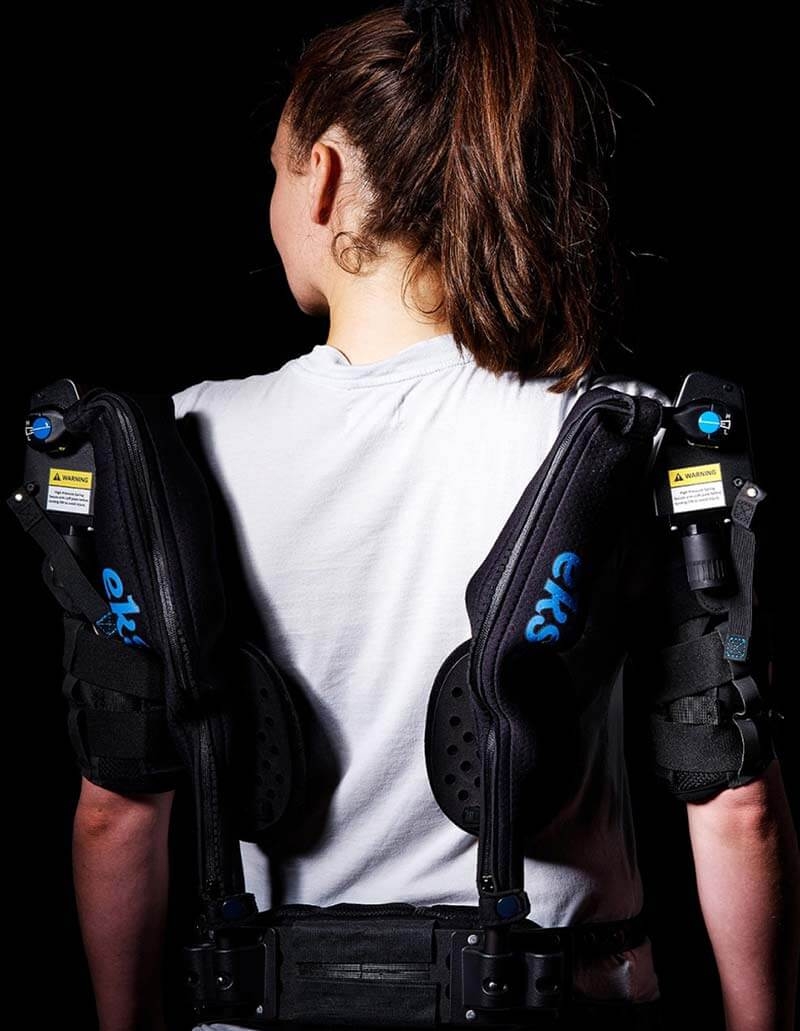 Small package,
huge force: Ekso EVO
Ekso EVO is the next evolution of the EksoVest, designed based on collaborative feedback to make job sites safer and workers more comfortable. Primary tools used with the vest vary by application, including applications that use no tools at all — just manipulating parts with their hands while overhead. It's optimized to support the weight of the worker's arms so that any overhead work puts less of a strain on the worker's shoulders and arms. The vest provides 5-15lbs of lift assistance per arm when the springs are activated. As a result, the worker will get a noticeable level of support for overhead tasks that require either no tools at all or tasks requiring tools that weigh up to approximately 8 pounds.
Ekso EVO simply attaches to a worker's waist like a harness and features two supports leading up to the shoulders. The new model has improved ergonomics, so a wearer can experience their full range of motion in a standing position. Its nature as a spring-loaded passive exoskeleton also means that there's no need for batteries or a power supply of any kind.
Learn about Ekso EVO
Common tools for automotive & aerospace
assembly applications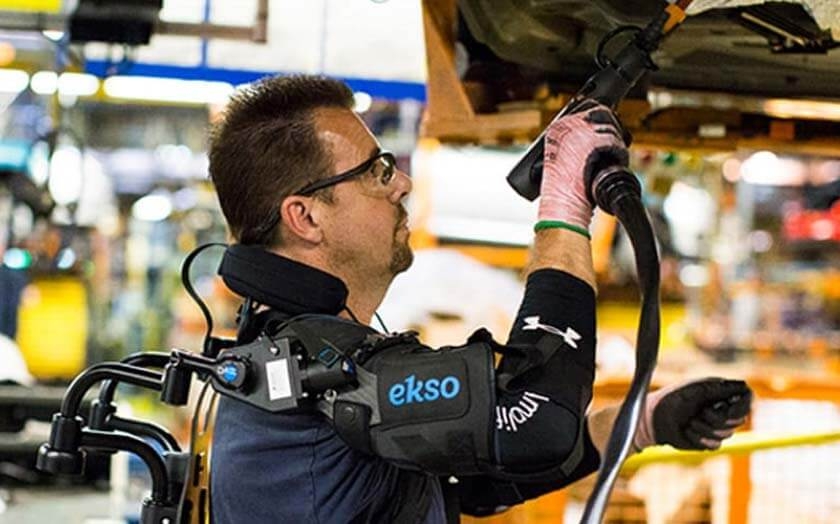 IMPACT & DRILL DRIVERS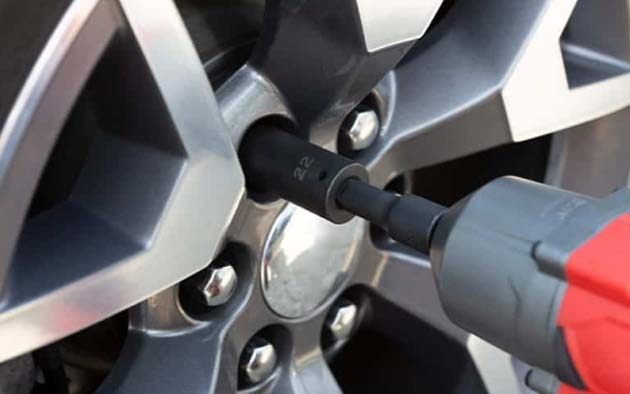 TORQUE WRENCHES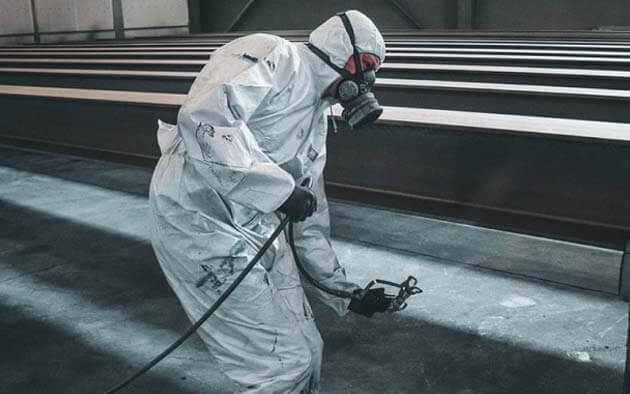 PAINT SPRAYERS & BRUSHES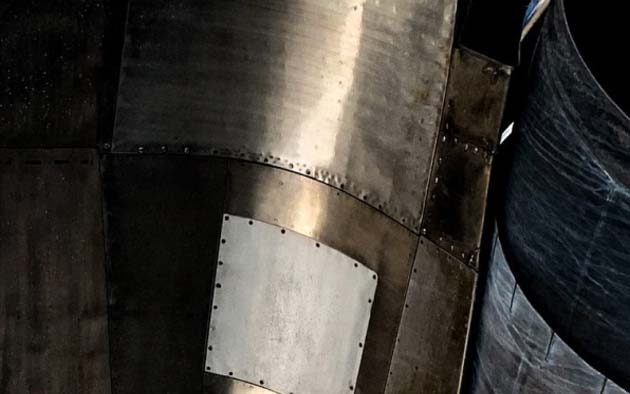 PUSHING IN FASTENER RIVETS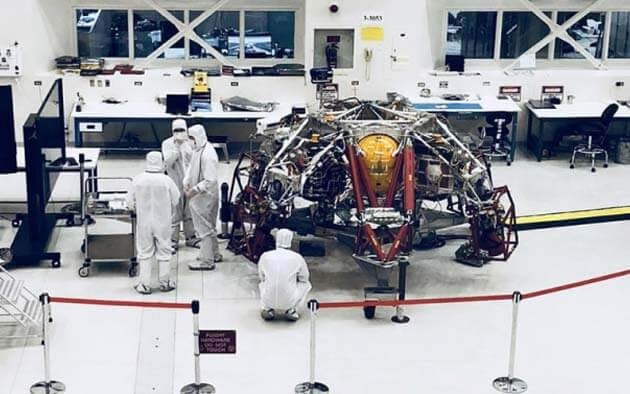 SNAPPING FUEL LINES INTO PLACE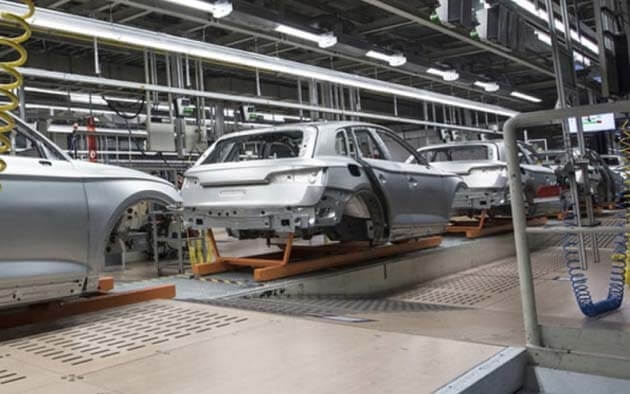 LIFTING OTHER UNDERBODY COMPONENTS
Ekso x Ford
How Ekso is changing
the labor-intensive
automotive industry
Over 100 years ago, the moving assembly line, invented by Ford Motor Company under the leadership of Henry Ford, revolutionized automotive production. Today, Ford is still committed to utilizing groundbreaking technologies to further revolutionize mass production. The physical demands of repetitive overhead work takes its toll on workers. Some workers on the assembly line lift their arms an average of 4,600 times per day, or about 1 million times per year, increasing the possibility of fatigue or injury.
That's where Ekso comes in. Ford and Ekso Bionics partnered to explore how an upper-body exoskeleton that elevates and supports a worker's arms can help. By reducing the strain on one's body, he/she not only feels better at the end of each day but also has a reduced likelihood of sustaining injury. Jobs are completed to a higher level of quality in a shorter amount of time, increasing both productivity and morale.
Read More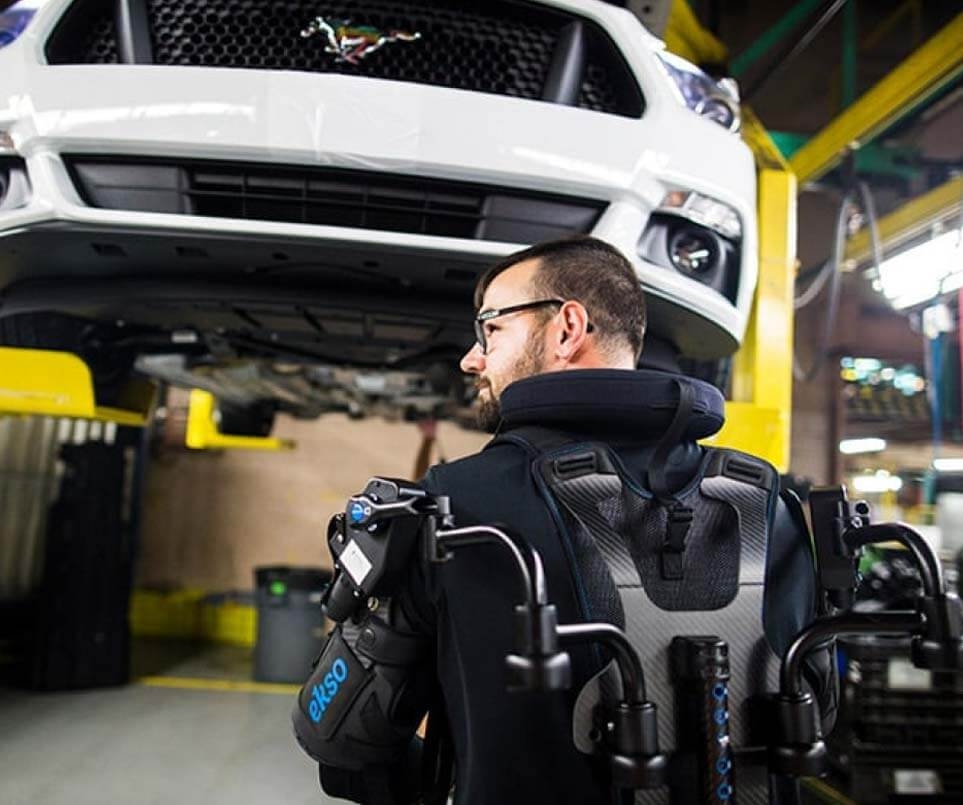 Ekso Results
The Ford
partnership
Ford partnered with Ekso Bionics to pilot EksoVest, the first generation of Ekso EVO, in multiple U.S. plants. Since then, Ford Motor Company has observed an 83% decline in worker injuries.
Coincidentally, Ekso Bionics is headquartered in the former Richmond, California Ford factory, which opened in 1931 and was the largest auto assembly plant on the West Coast. The plant manufactured Model A and AA vehicles before it was retooled during WWII to process tanks and jeeps at the direction of Franklin D. Roosevelt.
Now, nearly 90 years later, it is home to cutting-edge exoskeleton technology that is changing the automotive industry and the lives of industrial workers.
Ekso x Boeing
How Ekso is speeding
production in aerospace
manufacturing
With a long tradition of aerospace leadership and innovation, Boeing is the world's largest aerospace company and the leading manufacturer of commercial jetliners, defense, space, and security systems. As America's biggest manufacturing exporter, the company supports airlines in the U.S. as well as allied government customers, in more than 150 countries.
Boeing shifted their strategy from market share to production, with the goal of reducing the cost of production of their 787 Dreamliners, while increasing the rate of production from 12 to 14 airliners per month.
In order to reach this goal, Boeing adopted EksoVest and found that it caused an increase in worker speed in test groups of South Carolina mechanics. The adoption of Ekso has increased worker strength and speed, as well as reduced fatigue on repetitive tasks, such as overhead drilling.
Read More
Ekso Results
The Boeing
partnership
The adoption of EksoVest at Boeing's manufacturing plants helped accelerate their production by 17% — from 12 airliners per month to their goal of 14. This production rate increase was central to Boeing's efforts to raise profit margins, reducing the $23 billion in production costs by $16 million per aircraft.