Our mission is to
empower patient
recovery
With the goal of assisting therapists to provide excellent care, we help patients feel empowered while elevating recovery. Rehabilitation centers help all sorts of individuals from stroke patients to people with disabilities to neurorehabilitation. Physical medicine or physical therapy can help, but the patient outcomes all look different. With the help of Ekso Bionics, patients can move beyond their limitations and learn how to function with their new condition with the help of rehabilitation services.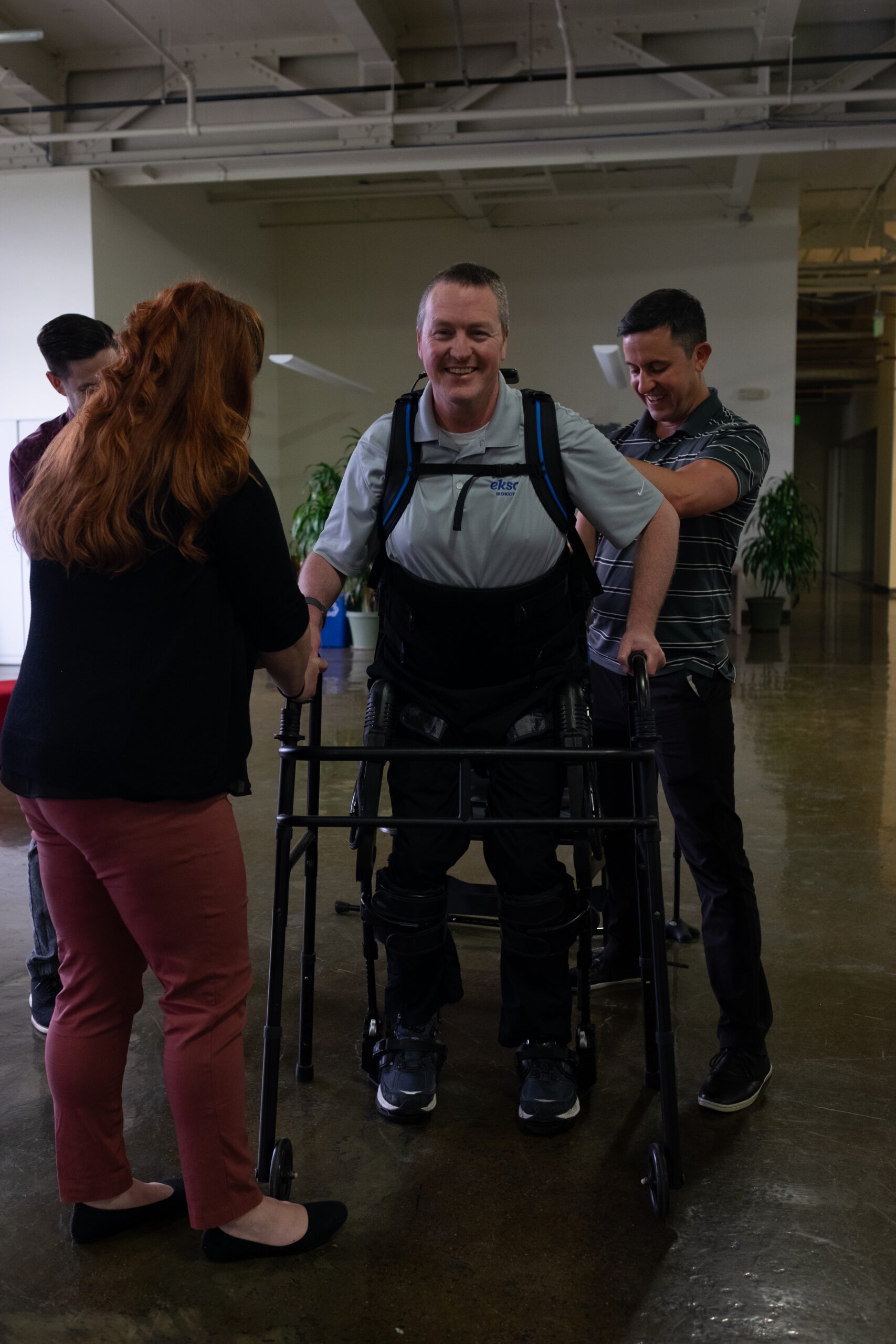 EKSONR
NeuroRehab for gait training
& mobility: EksoNR
Your body is a complicated, interconnected system where every piece needs to work together for you to function. This is why certain conditions can dramatically affect your life and your health. For example, any neurological damage or complications with your spinal cord can end up impacting your mobility and movement. An in-depth assessment can help you understand what therapy you'll need and if EksoNR can help.
EksoNR is the only FDA-cleared exoskeleton for treatment of acquired brain injury (ABI) and multiple sclerosis (MS) and is also FDA-cleared for stroke and spinal cord injury (SCI). Ekso Bionics helps physical therapists, physiatrists, and doctors to clinically rehabilitate patients, allowing them to regain mobility. A robotic exoskeleton can even help clinicians get patients out of wheelchairs, walking with a cane or crutches, and back to a more normalized posture during gait training. With regulatory approval, EksoNR is an excellent tool for rehab facilities to help patients progress, get them back on their feet earlier and walking unassisted, if possible.
Diseases or injuries that can be treated with physical therapy and a wearable exoskeleton include:
Stroke
Spinal cord injury
Traumatic brain injury
Multiple Sclerosis
Aneurysm
Hypoxia/Anoxia
Ischemia
Brain tumor
Any other acquired brain injury
Learn about EksoNR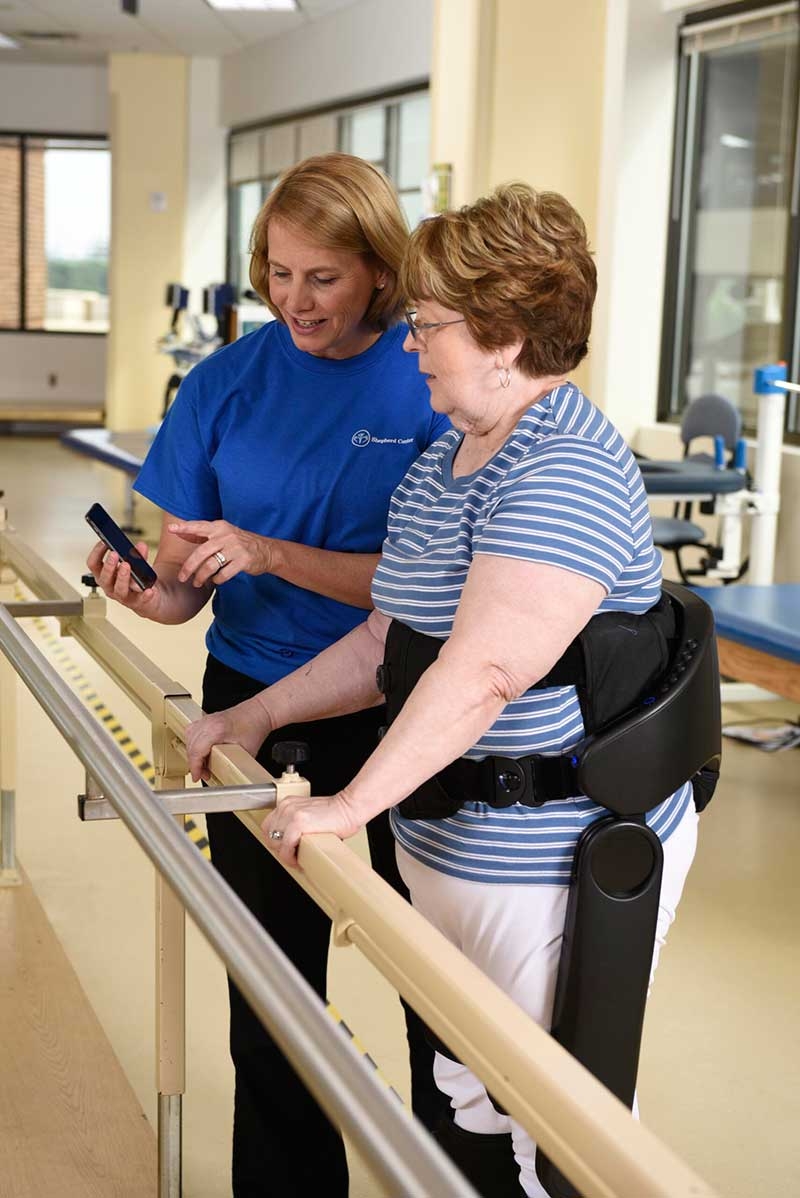 Ekso Indego Therapy
Powering people forward: Ekso Indego Therapy
Ekso Indego Therapy is a lightweight, lower-limb powered exoskeleton that can be custom-sized and perfectly fitted to patients in less than five minutes. Ekso Indego is ideal for patients with spinal cord injury who have some trunk control and are working on walking in outpatient therapy or in a wellness center or gym setting. This robotic exoskeleton enables therapists to deliver individualized gait training for those looking to increase their speed in preparation for walking in their community.
Ekso Indego Therapy enables individualized gait therapy for patients with lower extremity weakness or paralysis (such as complete/incomplete spinal cord injury and stroke). Ekso Indego's lightweight, modular, and quick-adjust design allows clinicians to work with individuals in preparation of taking an Ekso Indego Personal device home.
Learn more about Indego Therapy