Investing in an
EksoNR program
We understand capital investment in advanced technology is not always in reach, which is why Ekso Bionics is now offering a subscription option for EksoNR.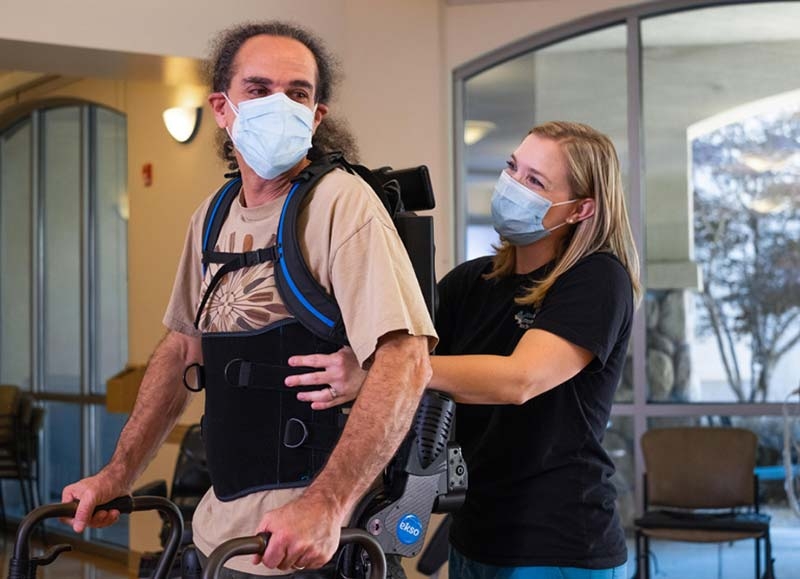 SUBSCRIPTION
The value of an Ekso partnership
With our subscription model, it is easier than ever to provide cutting-edge exoskeleton technology for your patients while staying ahead of your competition. Watch Eric Yap, former CEO of OhioHealth Rehabilitation Hospital, walk through an example of the return on investment our subscription option can provide.
  Watch Now
GET IN TOUCH
Speak to an expert
Patients affected by stroke, brain injury, MS and spinal cord injury are seeking robotic exoskeletons for their
rehabilitation. Connect with one of our experts to walk through the calculator with your metrics and discuss what an
EksoNR program would look like.
Connect With Us